Wellness Coaching
On This Page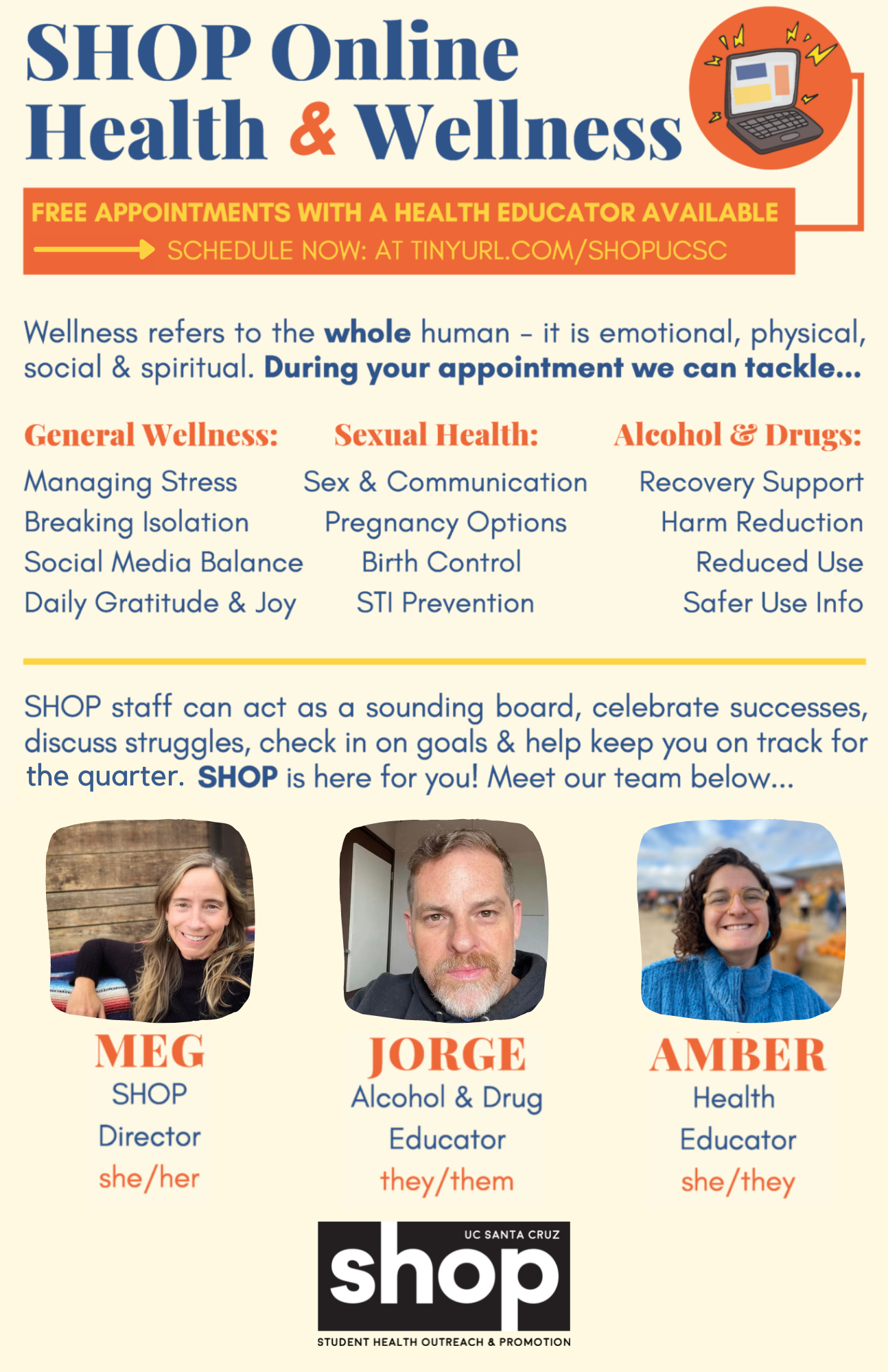 SHOP ONLINE HEALTH AND WELLNESS
Wellness refers to the whole human - it is emotional, physical, social & spiritual. During your appointment we can tackle...
General Wellness
Managing Stress
Breaking Isolation
Social Media Balance
Daily Gratitude & Joy
Sexual Health
Sex & Communication
Pregnancy Options
Birth Control
STI Prevention
Alcohol and Drugs
Recovery Support
Harm Reduction
Reduced Use
Safer Use Info

SHOP staff can act as a sounding board, celebrate successes, discuss struggles, check in on goals & help keep you on track. Get free appointments with a health educator! Schedule an appointment with SHOP now.
FREE RESOURCES
These resources were adapted with permission from our colleagues at UC Berkeley Health Promotion.
 Explore Your Wellness
 Nutrition
Mind and Body
Using Time Well