Meet the Staff
Meg Kobe, Director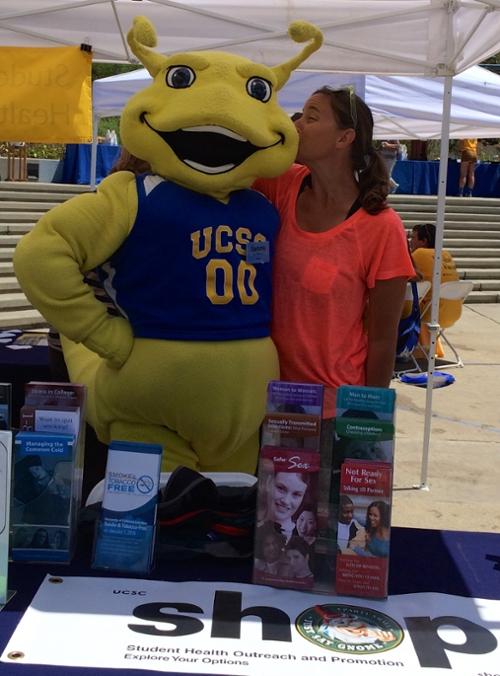 Meg Kobe, M.A.T.
Director
she/her/they/them
mkobe@ucsc.edu
(831) 459-3772
Meg Kobe is the Director for Student Health Outreach & Promotion (SHOP) in the Student Health Center at the University of California Santa Cruz. 

She is responsible for the development and management of a comprehensive set of health promotion, outreach and education services contributing to students' academic and developmental success affirming the University's commitment to the retention, success, and graduation of students.  

Her education includes a B.S. in Community Health Education from Utah State University and a M.A.T. in Health Education from Oregon State University. She has 30 years of experience in a variety of settings as a Health Educator. She has experience working in community health education settings, taught both middle and high school health education in Oregon for several years and is in her 20th year at UCSC. Meg loves the diverse and engaged student body here.

Meg's favorite part of working at UCSC is providing students with a place where they are welcomed with unconditional positive regard. Supporting students that have questions or concerns about what's going on for them and need a non-judgmental space to explore options moving forward is incredibly rewarding. Meg is continuously in awe and overwhelmed with gratitude for the amazing students that work and volunteer at SHOP year after year!

When not working Meg likes to do anything in the outdoors that involves nature – swimming, hiking, camping and traveling. She loves to spend time with her family and her dog Ruby rules over the household. 
---
Aimee Mangan

Aimee Mangan
Associate Director 
she/her
amangan@ucsc.edu
831-459-2625
My name is Aimee Mangan and I am the Associate Director at SHOP. This role supports all functions of health promotion services by designing and implementing health promotion and primary prevention programs for UCSC students. 
I have direct service delivery and volunteer management experience with multiple populations including students, families, and domestic violence and sexual assault survivors. I have strategic planning and management experience with a variety of local nonprofits including Monarch Services, and Big Brothers Big Sisters of Santa Cruz County, in addition to over a dozen years at the County of Santa Cruz. In my 25 years of social services work, I have developed and implemented proactive and sustainable community initiatives such as The Santa Cruz Meth Project and Community Prevention Partners. 
I was born and raised in the Bay Area, attended high school in Colorado, community college in California and graduated from the University of Washington with a B.A. in Literature. In 1997 I completed a Certificate in Professional Addiction Counseling to enhance my professional development and efficacy. I am a first-generation college student that did not complete high school or have a traditional start to community or 4-year college. 
I know the educational path is not always straight and that people and policies impact the odds of success. I am excited to work directly with students to optimize their experiences while supporting policies to increase equitable student success. I stand for dignity, equity and unconditional positive regard.
In my free time I enjoy surfing, gardening, hiking, cooking and traveling with my grown-up twin boys.
---
Jorge Bru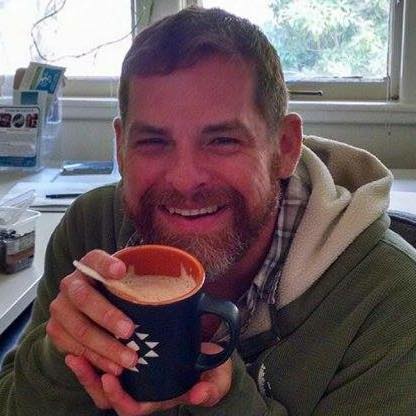 Jorge Bru
Alcohol & Other Drug Educator
Assistant Director, 
Senior Specialist of Harm Reduction and Recovery Services
them, they, theirs
jbru@ucsc.edu
(831) 459-1417
A Community Studies graduate of UCSC, Jorge started their personal & professional journey with harm reduction & recovery from alcohol and other drugs, during their undergraduate studies. Jorge has provided a wide array of bilingual/bicultural counseling, case management, program coordination & development, education, prevention & harm reduction services to the local community through his work on campus and off campus working at non-profit and government agencies. Specifically, Jorge's work with Queer and Trans* youth and adults, people living with HIV/AIDS, incarcerated communities, homeless populations, active drug users, people of all ages in recovery and the Families Ministry at Inner Light Ministries, stand out as highlights.  Jorge's work in the Queer & Trans* community earned him a Lifetime Achievement Award in 2014. Throughout Jorge's professional endeavors they have always integrated alcohol and other drug education, support and referrals. 

Jorge was raised in Southeast Los Angeles in a Cuban family that was new to this country before moving to Santa Cruz and was the first to attend college. During Jorge's time on campus, they worked as the programs coordinator at the Cantu Queer Center, led the Queers of Color group, co-founded STRANGE, the Santa Cruz County-wide Queer Youth and Allies Program, as well as got it established as a program of Youth Services, where it is still currently running.

In Jorge's role at SHOP they provide AOD education, support, and referrals for the UCSC community. Additionally, Jorge supports students in recovery and their allies individually, and the quickly growing Collegiate Recovery Community at UCSC. Jorge mentors the student leaders in recovery as well as oversees the Slugs for Health and Growth Program and the student-hosted Collegiate Recovery Community Space, The Cove, located in the Cowell College trailer, between Cowell Provost House and Community Room, above the beach volleyball courts.

Jorge is known for being non-judgmental and welcoming to all students, regardless of where they are at with their alcohol and other drug use. Jorge is a tremendous resource for students looking for traditional and non-traditional approaches to finding balance while reducing AOD use and recovery from addiction. Jorge has multiple approaches to addressing addiction while being successful in college.    

What Jorge loves about their job is supporting all students with the SHOP philosophy of Unconditional Positive Regard, which aligns with their own personal values. Also, Jorge loves working with such a dedicated team of co-workers at SHOP, the professional staff and student interns and workers, the rest of the Student Health Center staff, including CAPS and the Pharmacy, as well countless partners all across campus.     
---
Emily Giovanelli

Emily Giovanelli, MPH/MSW 
Mental Health Educator 
she/her
egiovane@ucsc.edu
(831) 459-4679
Hi everyone, my name is Emily and I am the Mental Health Educator at SHOP! I was a transfer student at UCSC and graduated from the Psychology and HAVC programs. While at UCSC I worked with the Santa Cruz Office of Education, and provided health education and college prep information to youth in the alternative education system. After graduation I served in AmeriCorps in the Bay Area for two years. During my second year I was a health educator in a school-based health center in Oakland where I did birth control and STI education. 
After AmeriCorps, I made the decision to leave California, move to the Midwest, and get my Master in Public Health and Social Work. I attended the University of Michigan in Ann Arbor (Go Blue!). Outside of my classes I was a wellness coach and worked with students on a variety of topics including alcohol and other drug harm reduction, body image and mindful eating, stress reduction, and sleep hygiene. After three brutal winters, I decided it was time to come home to the beautiful west coast. I will miss the changing of the seasons, the lakes, and people saying "Ope, just gonna sneak right past ya" (all one word).  
I am so excited to be SHOP's mental health educator. In this position I wish to cultivate a culture on campus where students can thrive and be their authentic selves, while navigating college with full support from the university. Well-being looks and sounds different for everyone, and there is no one size fits all approach to mental health. I also know that we cannot talk about mental health without addressing the greater systems which we interact with every day. I am thrilled to be working in an office that pledges to be for students, by students and welcomes students in with no judgment and unconditional positive regard. 
When I am not on campus I am either walking along West Cliff, reading, cooking, or doing embroidery! My favorite food in the Bay Area is the lemon sugar cookie ice cream sandwich from Curbside Creamery in Oakland, and I will sometimes drive to get one.
---
Amber Parker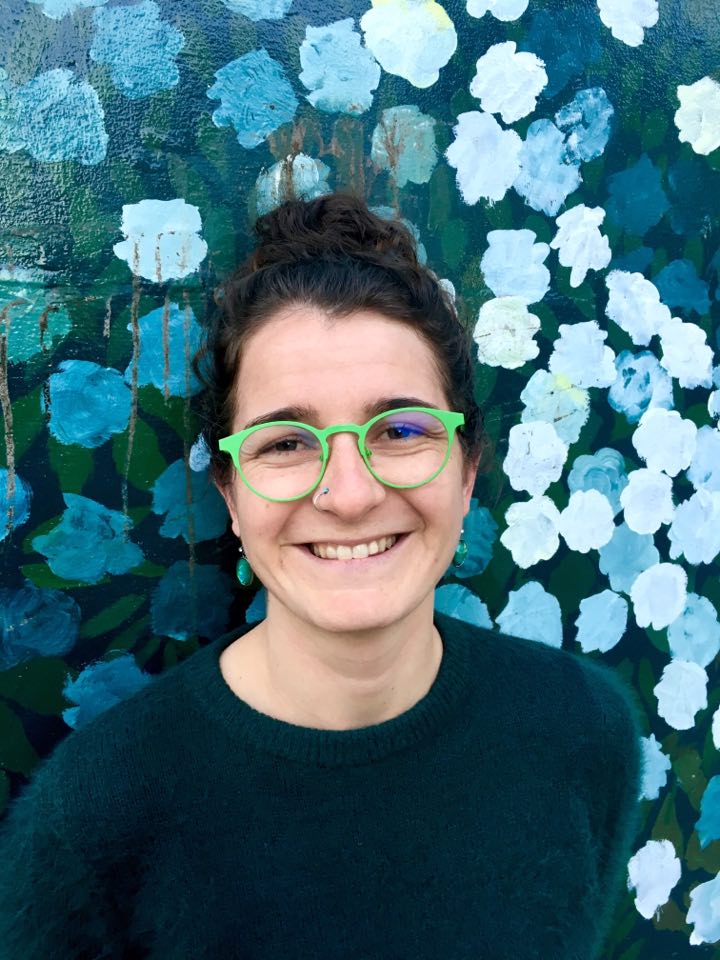 Amber Parker
Health Educator
she/her/they/them
ammparke@ucsc.edu
(831) 502-7217

Hey ya'll, my name is Amber and I'm a Health Educator at SHOP! I have a variety of roles here at SHOP, but everything I do is rooted in the philosophies of harm reduction and unconditional positive regard; I believe that every student we support is the expert of their own experience. I am the staff mentor for SHOP's Party Safe program, which is committed to fostering a safer, more compassionate partying culture at UCSC. I also provide 1-on-1 support to students who have questions about reproductive health, STIs, contraception and safer sex.

I've been a health educator for the past 6 years and started my journey at the Walnut Avenue Family and Women's Center. As a youth advocacy intern, I co-facilitated a sexual health program called "I Decide" at Shoreline Middle School and spent my afternoons busting myths, role-playing consent and doing plenty of condom demos. My students were extremely bright, inquisitive and hilarious - my passion grew and I knew I wanted to continue health education.

I joined Planned Parenthood Mar Monte's education team in 2015 where I taught hundreds of sex ed classes in Santa Cruz, King City and everywhere in between. In addition to my work inside the classroom, I also aided in the creation of an 8-hour sexual health curriculum compliant with the California Healthy Youth Act, which has been used in schools across Santa Cruz, Monterey and Santa Clara County.

Outside of work you can find me roller skating along East Cliff, backpacking with my sweetheart, exploring the beaches along Highway 1 and coaching roller derby boot camp. I invite you to stop by SHOP to chat, get your questions answered and see our space, I look forward to meeting you!