Welcome to 
SHOP
SHOP is UCSC's Student Health Outreach and Promotion Program and a destination for information. SHOP is where students can go to learn about health and wellness in a safe, non-judgmental environment.
SHOP offers information, education, resources and support on issues such as Alcohol and other Drug Use, Sexually Transmitted Infections and Sexual Health, and College Life balance. All UCSC students are welcome and encouraged to drop in and speak with SHOP's trained staff.
SHOP 
NEWS
Winter schedule for The COVE's  drug and alcohol recovery groups!  Click the flyers below to expand.
The COVE has a podcast. Listen to recovery interviews from UCSC Students and discussions on self care, recovery and harm reduction techniques. Listen to the podcast here.
Birth Control Patrol is here! Click for more information.
Welltrack self-help tools: Visit the CAPS website to learn more about the Welltrack service.

Contact 
SHOP
SHOP is located in the Student Health Center, across the street from Colleges 9 & 10. As you walk up the ramp to the Health Center, SHOP is located in the building on your left, next to the Pharmacy.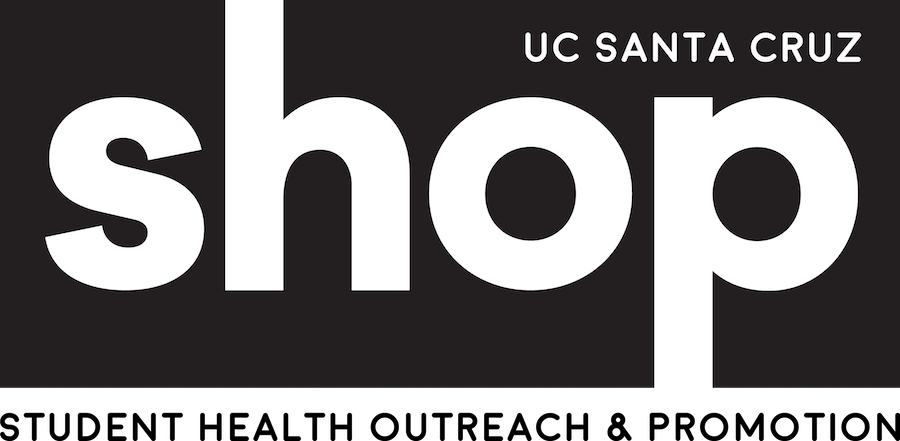 CLOSED FOR LUNCH 12-1 M-F
Email: shop@ucsc.edu
Phone: (831) 459-3772
FAX: (831) 459-3428
Free & Anonymous 
HIV Testing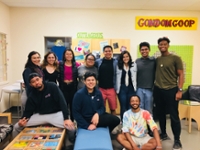 SHOP Staff 
Information
Meg Kobe, Director, she/her, they/them
mkobe@ucsc.edu
(831) 459-3772

Jorge Bru, Alcohol & Other Drug Educator, they/them
jbru@ucsc.edu
(831) 459-1417

Ali Hayes, M.P.H., Senior Health Educator, she/her, they/them
(831) 459-2625


Amber Parker, Health Educator, she/her, they/them
(831) 502-7217



SHOP Office Student Staff:

Taylor O'Brien, Catherine White, Olivia Moore
SHOP Student 
Staff
Wanlin Shue
CUIP Education Coordinator
Claudia Espino-Romero
CUIP HIV Peer Test Counseling Coordinator
Ryan Conrad
CUIP Party Safe Program Coordinator
Zach Fabrick
CUIP Condom Co-Op Coordinator
Hayley Scott-Skinner
CUIP Collegiate Recovery Coordinator