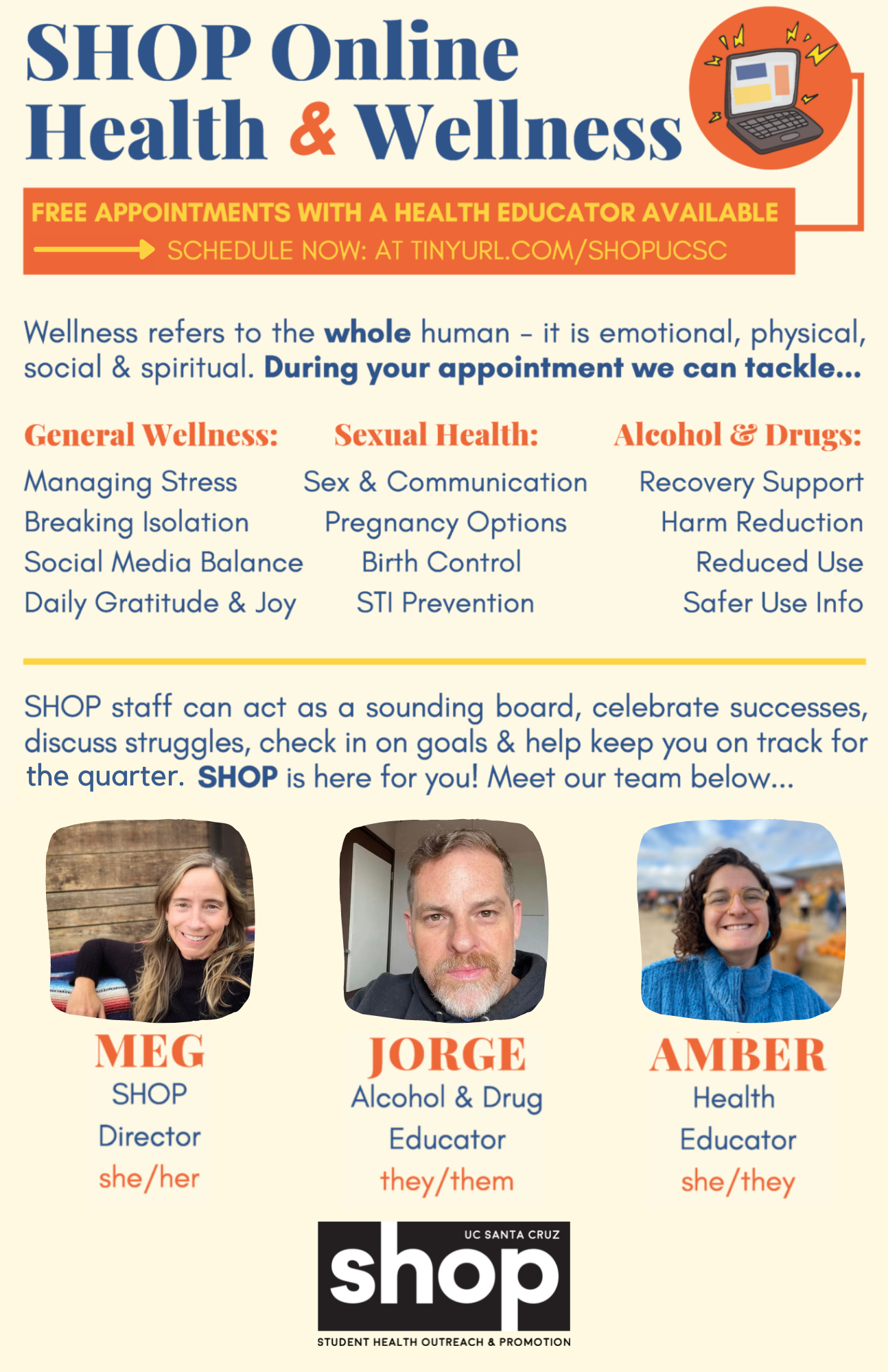 SHOP Online Health Wellness
Wellness refers to the whole human - it is emotional, physical, social & spiritual. During your appointment we can tackle...
GENERAL WELLNESS
Managing Stress
Breaking Isolation
Social Media Balance
Daily Gratitude & Joy
SEXUAL HEALTH
Sex & Communication
Pregnancy Options
Birth Control
STI Prevention
ALCOHOL & DRUGS
Recovery Support
Harm Reduction
Reduced Use
Safer Use Info
SHOP staff can act as a sounding board, celebrate successes, discuss struggles, check in on goals & help keep you on track for Spring Quarter.
Get free appointments with a health educator available for spring!
Schedule an appointment with SHOP now.