Welcome to 
SHOP
SHOP is UCSC's Student Health Outreach and Promotion Program and a destination for information. SHOP is where students can go to learn about health and wellness in a safe, non-judgmental environment.
SHOP offers information, education, resources and support on issues such as Alcohol and other Drug Use, Sexually Transmitted Infections and Sexual Health, and College Life balance. All UCSC students are welcome and encouraged to drop in and speak with SHOP's trained staff.

 Check out the SHOP calendar of events!
Contact 
SHOP
SHOP is located in the Student Health Center, across the street from Colleges 9 & 10. As you walk up the ramp to the Health Center, SHOP is located in the building on your left, next to the Pharmacy.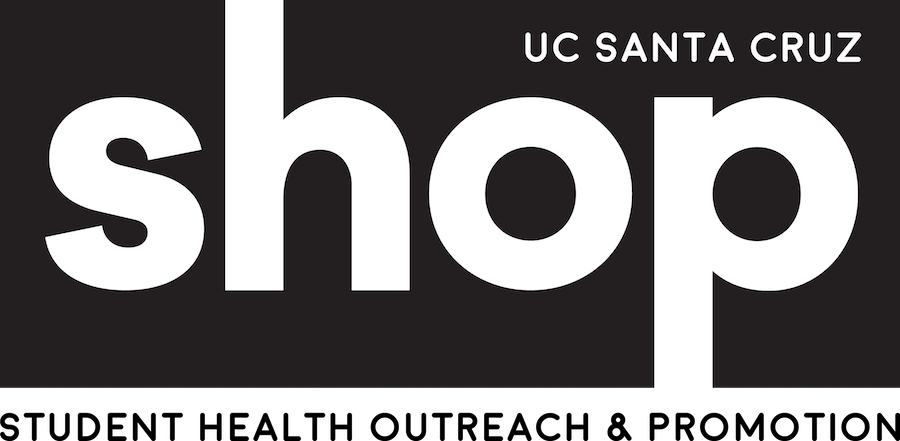 Email: shop@ucsc.edu
Phone: (831) 459-3772
FAX: (831) 459-3428
Hours: 
Open Monday, Wednesday, Thursday & Friday: 8 am - 5 pm. Tuesday 9:30 am - 5 pm. Closed for lunch: 12 pm - 1 pm
Free & Anonymous 
HIV Testing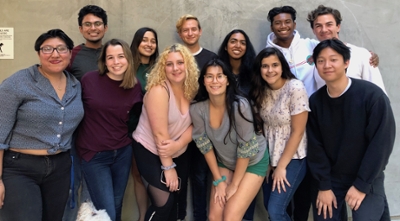 HIV Testing:
 9:30am - 11:30 am
SHOP Staff 
Information
Meg Kobe, Director, she/her, they/them
mkobe@ucsc.edu
(831) 459-3772
Jorge Bru, Alcohol & Other Drug Educator, they/them
jbru@ucsc.edu
(831) 459-1417
Ali Hayes, M.P.H., Senior Health Educator, she/her, they/them
aahayes@ucsc.edu 
(831) 459-2625
Amber Parker, Health Educator, she/her, they/them
ammparke@ucsc.edu 
(831) 502-7217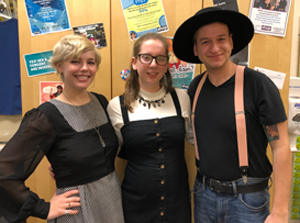 SHOP Office Student Staff:
Zach Fabrick, Katie White, Jessica Porter
SHOP Student 
Staff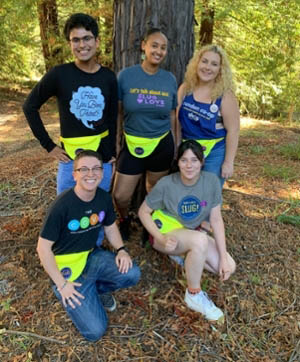 Seeyade Gizachew
CUIP Education Coordinator
Nitin Vidyasagar
CUIP HIV Peer Test Counseling Coordinator
Anna Maria Camardo
CUIP Party Safe Program Coordinator
Camilla Luker
CUIP Condom Co-Op Coordinator
Ryan Hardin
CUIP Collegiate Recovery Coordinator