Student Health Outreach & Promotion (SHOP), and Counseling and Psychological Services (CAPS), will provide mental health resources and events for students in May for Mental Health Awareness Month. Join the student peer teams for an activity, pick up a self-care kit, participate in a collaborative art project, stop by a stress reduction workshop, the wellness fair and more! View the Mental Health Awareness Calendar » 
CAPS Peer Team Events
The CAPS Peer Education Program will be offering a traveling collaborative art project in the form of a tree/canvas. 
"Leaf Your Stress Behind" — Help grow the conversation about student mental health by adding your stress on one side of a leaf, and an affirmation on the other side. Watch the tree grow during Mental Health Awareness month as a reminder that you are never alone in your struggles or in your strength. The project will be available during all PEP tabling and workshops in May.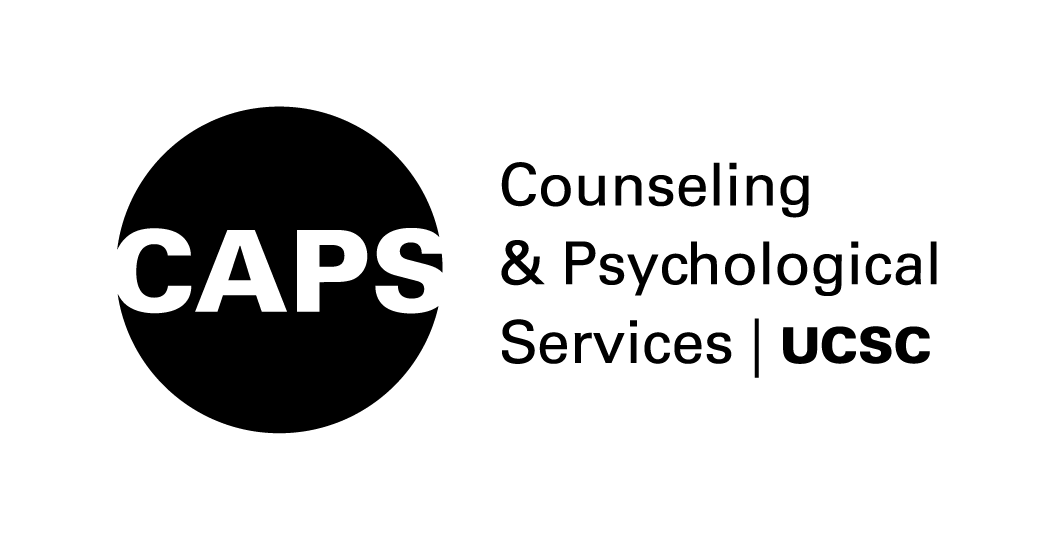 CAPS will be handing out green ribbons to everyone at all events throughout the month! 
---
Peer Team Tabling: Learn about CAPS services, grab a self-care starter kit, and participate in our art project! May 5: 9:30–11 a.m. at Student Health Services, May 12: 1–2:30 p.m. at Stevenson College, May 19: 9:30-11 a.m. at Student Health Services, and May 26: 11:30am– 1 p.m. at Baytree Bookstore.

PEP Talks: A drop-in service where students can speak to a CAPS PEP Educator and receive support, empathy, and recommendations to campus resources. Every week in May: Rachel Carson, Rm 212 on Tuesdays, 2–3 p.m. and Thursdays, 10–11 a.m. 
---
Stress Less Workshops: Learn about the role and impacts of stress, and tips to manage college stress while engaging in an art activity. May 14: 12– 2 p.m. at Cowell Conference Room 132 and May 28: 12– 2 p.m. at Crown Fireside Lounge.
---
PEPCast: A 4-part podcast series centering student-led conversations on Mental Health. Episodes are available on UCSC PEPCast | a podcast by UCSC PEP (podbean.com). Also, check out the PEP Blog for more conversational information on mental health. Remember...you are not alone! 

---
SHOP TALK - Mental Health Promotion Events  

FREE self-care bags: SHOP is leaving the office! Check Instagram on May 18 to see where/when we'll be on campus. We will be handing out goodie bags with things like snacks, condoms, dental dams, lube, stickers, fidget toys, and more! 
---
Dimensions of Wellness — SHOP pop-ups around campus: View our Google Calendar for locations! »
Dates: 
May 1–6: Mental/Emotional & Intellectual — 

Learn about mindfulness, discuss the concept of productivity, and pick up worksheets to help you prep for midterms. 

May 7–13: Social & Spiritual/Sense of Self 

— 

Learn where to find community resources on campus and learn more about healthy relationships! 

May 14–20: Occupational & Financial 

— 

Thinking about summer internships vs. finding a job back home? Come learn how to prioritize your schedule and academics and think about finances. 

May 21–27: Physical & Environmental 

— 

Learn how your physical and environmental health can affect your mental health! 
---
Wellness Fair on Wednesday, May 17 at 11:30 a.m. — The Healthy Campus Network Wellness Fair is open to all students, staff, and faculty, and will showcase the many departments, programs, and resources on campus that help contribute to a culture of well-being. Grab some giveaway items, small bites and treats and maybe even win some prizes! 
---
UCSC community events where you can find the friendly SHOP Talk team! 
Ready Rave Presented by Party Safe: Thursday May 11, 7

– 

9 p.m. at the Porter Hitchcock Lounge
Kresge Pride: 2

–

5 p.m. at Kresge College!