New at UCSC! Interested in Recovery?
Slugs for Health and Growth is an all-inclusive community for students recovering from any sort of addiction, loved ones of those with addictions, allies and anyone else who supports recovery. We are a diverse group, varying in ages and lengths of sobriety. Slugs for Health and Growth is supported by staff and faculty at the university and community members. Learn more...
Welcome Student Health Outreach & Promotion (SHOP)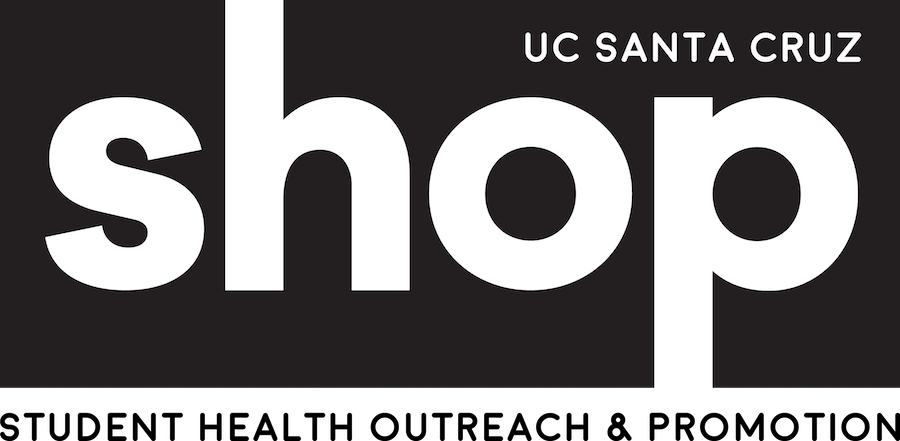 SHOP is UCSC's Student Health Outreach and Promotion Program and a destination for information. We are located in the Student Health Center, across the street from Colleges 9 & 10. As you walk up the ramp to the Health Center, SHOP is located in the building on your left, next to the Pharmacy. SHOP is where students can go to learn about health and wellness in a safe, non-judgmental environment.
SHOP offers information, education, resources and support on issues such as Alcohol and other Drug Use, Sexually Transmitted Infections and Sexual Health, and College Life balance. All UCSC students are welcome and encouraged to drop in and speak with SHOP's trained staff.
For more information about SHOP programs and resources, follow links below and in the left hand margin. To reach SHOP staff, please use the contact information provided to the right.